The COVID-19 pandemic has affected travel to many countries. Honduras may require you to have a negative COVID-19 test for entry.
Please see our COVID-19 Restrictions page to learn more.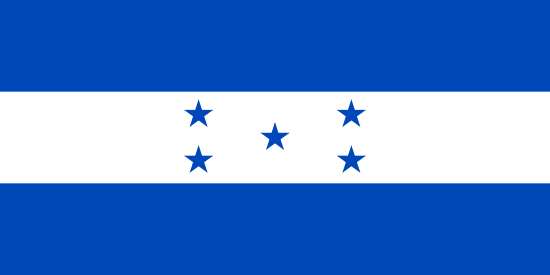 Travel Vaccines and Advice for Honduras
Honduras may be one of the most underrated destinations in the world, and this is fantastic for travelers. Central America's second largest country may be the perfect escape you have been looking for.
You cannot visit Honduras without seeking out ocean life. The Caribbean coast or Bay Islands provide access to the Mesoamerican Reef, the second largest barrier reef.
Want more history? The northeastern area of the country host Copan, a Mayan historical site. Here, you can browse the largest collection of Mayan hieroglyphs anywhere. Copan is also a UNESCO World Heritage Site.
Do I Need Vaccines for Honduras?
Yes, some vaccines are recommended or required for Honduras. The CDC and WHO recommend the following vaccinations for Honduras: hepatitis A, hepatitis B, typhoid, yellow fever, rabies, meningitis, polio, measles, mumps and rubella (MMR), Tdap (tetanus, diphtheria and pertussis), chickenpox, shingles, pneumonia and influenza.
COVID-19 vaccination is recommended for travel to all regions, both foreign and domestic. Check with your local Passport Health clinic if immunization is offered in your area.
See the bullets below to learn more about some of these key immunizations:
See the tables below for more information:
Recommended Travel Vaccinations for Honduras

VACCINE
HOW DISEASE SPREADS
DETAILS

COVID-19
Airborne & Direct Contact
Recommended for all unvaccinated individuals who qualify for vaccination
Hepatitis A
Food & Water
Recommended for most travelers
Hepatitis B
Blood & Body Fluids
Accelerated schedule available
Typhoid
Food & Water
Shot lasts 2 years. Oral vaccine lasts 5 years, must be able to swallow pills. Oral doses must be kept in refrigerator.
Yellow Fever
Mosquito
Required if traveling from a country with risk of yellow fever transmission.
Rabies
Saliva of Infected Animals
High risk country. Vaccine recommended for long-term travelers and those who may come in contact with animals.
Routine Vaccinations for Honduras

VACCINE
HOW DISEASE SPREADS
DETAILS

Measles Mumps Rubella (MMR)
Various Vectors
Given to anyone unvaccinated and/or born after 1957. One time adult booster recommended.
TDAP (Tetanus, Diphtheria & Pertussis)
Wounds & Airborne
Only one adult booster of pertussis required.
Chickenpox
Direct Contact & Airborne
Given to those unvaccinated that did not have chickenpox.
Shingles
Direct Contact
Vaccine can still be given if you have had shingles.
Pneumonia
Airborne
Two vaccines given seperately. All 65+ or immunocompromised should receive both.
Influenza
Airborne
Vaccine components change annually.
Meningitis
Airborne & Direct Contact
Given to anyone unvaccinated or at an increased risk, especially students.
Polio
Food & Water
Considered a routine vaccination for most travel itineraries. Single adult booster recommended.
Dengue, malaria and Zika are all present in Honduras. Mosquito repellents and netting are highly recommended. Be sure to speak with a travel health specialist about your itinerary and if antimalarials are right for your trip.
See our vaccinations page to learn more about these infections and vaccines. Ready to protect yourself? Book your travel health appointment today by calling or schedule online now.
Customer Reviews
Passport Health – Travel Vaccines for Honduras

Overall rating: 5 stars – 9 reviews

"

Fast and Easy

"

"My fiance and I came to Passport Health to get our immunizations for our honeymoon in Honduras. Our appointment was fast, easy and informative. Together we got 9 shots and it took less than an hour. I feel prepared for my trip and I love the personalized information booklet we got!"

"

Great Nurse!

"

"The nurse was so pleasant and very informative, of all our health needs for our upcoming trip to Honduras. I will use your services for any future traveling health needs."

"

Wonderfully Done!

"

"My nurse did a wonderful job of making me feel comfortable and I was out the door with required shot within minutes. I so appreciate Passport Health. We would have never known correct inoculations for Honduras without Passport Health"

"

Great Experience!

"

"Amy did a great job making me feel comfortable and giving me good information about Honduras. She talked to me about what to expect and how to stay safe while I'm there. I also liked that she kept me talking and distracted so I didn't have a chance to feel nervous when she gave me the shots. She then gave me handouts to look through later. It was a great experience!"

"

Vaccinations

"

"The nurse did a good job of informing me, and providing my vaccinations for my recent trip to Honduras."

"

Great Visit!

"

"The nurse was so kind and thorough. She even printed some information about Honduras for us that had lots of good information. The lady on the phone was very nice as well."

"

Vaccinations for International Trip

"

"Excellent job of informing me of the vaccinations that I will need for Honduras. I appreciate being provided with antibiotics ahead of time in case I need them."

"

Great Service

"

"My wife, two kids, and I were going to be Honduras in a few weeks and needed to get up to date on some vaccinations. Passport was able to schedule an appointment for all four of us on very short notice. We received everything we needed, along with some good information about how to prepare and protect ourselves while we were overseas. Highly recommended!"

"

First Time, But Not Our Last

"

"My daughter and I had a wonderful experience today. The nurse was so knowledgeable and well-prepared as we went through the materials for my daughter's upcoming mission trip to Honduras."

Do I Need a Visa or Passport for Honduras?

A passport is required for entry to Honduras. A visa is only needed for stays over 90 days.

Proof of return to the U.S. or to another country may be required.

Honduras Entry Requirements
Do I Need A…
For My Trip to Honduras?
Passport
Tourist Visa
Business Visa
Vaccinations

Sources: Embassy of Honduras and U.S. State Department

Travelers to Honduras who are under the age of 21 must have a notarized letter giving permission from a non-traveling parent or legal guardian.

For more information contact a Passport Health Passport and Visa specialist by calling 1-844-366-8472 or by filling out our online form.

What is the Climate Like in Honduras?

Honduras has four separate geographical areas and climates:

Mountains – Almost all of mainland Honduras. Temperatures here ranges between are usually in the mid-60's.
Northern Coast – This is by far the hottest area of Honduras. Temperatures stay around 90 degrees all year. The countryside is a must-see in this area of the country.
Caribbean Coast – This includes the tropical Bay Islands. Temperatures fluctuate from the mid-70's to 90's depending on the time of year.
Southern Coast – This area reaches between the mid-80's most of the year.

The rainy season occurs at different times, depending on the area of the country. The mainland mountainous region sees rain from May through October. The coastal areas experience it July to January. The best time to visit the Caribbean areas fall between late January to June.

Keep in mind weather alerts while traveling in Honduras, particularly during rainy seasons. Flooding is a common occurrence.

How Safe is Honduras?

Exercise caution while traveling in Honduras. Honduras has the highest homicide rate in the world. Areas of extreme crime should be avoided. Generally, these are areas with recent or consistent government instability. Avoid travel to particular urban areas of San Pedro Sula, La Ceiba, and Tegucigalpa because of criminal activity. Drug trafficking is also prevalent and travelers should exercise extreme caution.

Honduran authorities have attempted to tackle their crime problems with heavier security in cities, particularly at night. Emergency response time in Honduras may differ from the U.S. Always keep a copy of your passport with you. Leave your original passport in a safe and secure location where you are staying.

Transportation wise, the Honduran government does not repair roads often. Only travel in the daytime in both cars and on public transportation. Taxis and buses are available but are strongly advised against. If you do use a taxi, only use Radio-Taxis and carry minimal belongings.

There are various roads to avoid because of historic crime and poor road conditions.

The Bay Islands in Honduras

Avoid an Embarrassing Stop

The Bay Islands put a less-crowded twist on the traditional Caribbean vacation. The Mesoamerican reef is the most sought after activity within the three Bay Islands.

Not a diver? Grab your snorkel and enjoy the reef in a more relaxed setting. Fly either to the island of Roatan or to the mainland city of San Pedro Sula for access to all three islands.

All three islands are a great choice for different reasons. If you are seeking affordability and all the scuba diving, Utila is a solid choice. It is also popular among those looking for bustling nightlife. Guanaja is the most remote and untouched of the three. Pick Guanaja for a stripped-down, authentic, and outdoor Honduran experience. Guanaja consists of only one paved road, leaving plenty of room to get lost looking for waterfalls and Honduran wildlife. Roatan is the largest island, enticing to travelers who seek all experiences. The hotel and hostel scene here is robust. The Roatan Butterfly Garden is a must-see for everyone.

What Should I Take To Honduras?

Here are recommended items to bring along with you to Honduras:

Medication and First Aid – Bandages and other first aid gear could be hard to find in an emergency. Make sure to take a small kit with you.
Sunscreen and Bug Spray – Invest in sunscreen and sun protective clothing for your trip. Sunscreen is also a must. Bug spray is available in Honduras, but it is best to buy before leaving the U.S. to ensure proper protection. Look for bug spray that contains at least 20 percent of DEET or more.
Cash on Arrival – Credit card fraud has been frequently reported in Honduras. Make sure you exercise caution when using ATM's. Keep an eye on your credit card statements in case of a fraud incident. If possible, exchange a small amount of money before leaving the U.S.

U.S. Embassy in Honduras

There is one U.S. Embassy and one U.S. Consulate located in Honduras. The U.S. State Department recommends signing up for the Smart Traveler Enrollment Program (STEP). This free program allows the U.S. Embassy in Honduras to update you if any emergency or risks were to occur within the country.

U.S. Embassy Tegucigalpa
Avenida La Paz
Tegucigalpa M.D.C.
Honduras
Telephone: +(504) 2236-9320 or +(504) 2238-5114
Emergency After-Hours Telephone: +(504) 2238-5114 or +(504) 2236-9320, extension 4100.
Fax: +(504) 2238-4357

Stay safe abroad with Passport Health. Call or book online now and start traveling safely today!

On This Page:
Do I Need Vaccines For Honduras?
Do I Need a Visa or Passport for Honduras?
What is the Climate Like in Honduras?
How Safe is Honduras?
The Bay Islands in Honduras
What Should I Take To Honduras?
U.S. Embassy in Honduras